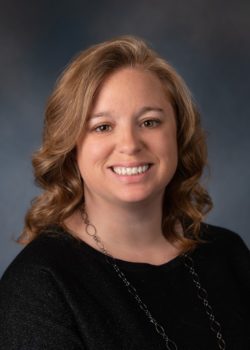 Keyna is a seasoned realty enthusiast. A Licensed Realtor since 2000, Keyna spent 15 years selling Real Estate in her hometown. She is passionate about the needs and goals of her clients, and she specializes in bringing peace of mind to home buyers throughout the entire purchasing process. Keyna's optimistic and joyful countenance makes her a delight to work with and has contributed to her being a consistent top producer in her market area.
In 2015, Keyna and her family decided that life is too short to stay in one place so they packed up and headed out for an adventure. Settling in Grants Pass, the Meives family desires to plant roots in the community. She joined The Venuti Group as the Marketing Manager and is very excited to ring her years of experience and knowledge to local buyers in the area.
Her husband and three children love to spend time exploring the outdoors. She is dedicated to helping people fulfill their dreams of home ownership, showing a genuine care and concern for all.
Review for: Keyna Meives
From: Buyer | Bought a Single Family home in 2017 in Grants Pass, OR.
Wow, where do I begin. First, I need to mention this review is way over due. My husband and I decided to travel to the Rogue River area in June 2017 just to explore the area more for our daughter and son-in-law. This led to contacting Keyna at Venuti Real Estate towards the end of our trip. We weren't in any hurry, but to our surprise we found a property that fit the family situation and the process began. Throughout, Keyna was a great asset and assistance for us. We do not live in Oregon, so Keyna was able to represent the family wherever she was needed. I trusted her judgment and relied on her to make good decisions for us. Overall, she is a gem to work with and we are pleased to have had her as our agent. The purchase of the house closed two months later and my daughter's family is very happy with their new home
View All Reviews