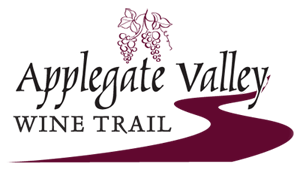 Welcome to the Applegate Valley in Southern Oregon.
Fifty mere miles long, the Applegate Valley heads north from the California border, following the meandering and crystal clear Applegate River. Forested hillsides surround a valley that is fertile and temperate, hosting numerous fields of fragrant lavender, meticulous small family farms growing organic produce, and roaming herds of grass-fed cattle. Within this dynamic terrain is a special 275,000 acre wine appellation known as the Applegate Valley AVA.
Contained within the Rogue Valley AVA, which itself is part of the larger Southern Oregon AVA, the Applegate Valley AVA is represented by the Applegate Valley Oregon Vintner's Association, a group of 17 unique wineries producing a diverse array of wines: high quality and hand-crafted wines that have made this one of the most interesting wine regions in the west.
In what Sunset Magazine called "Wine country the way it should be", these purveyors present their wines in an up close and personal manner rarely found in other places: the same hands that make your wine will most likely shake yours at the door.
http://southernoregonwines.org/