Provolt Market Deli and Bakery Located about 15 miles from Grants Pass, where Hwy 238 and Williams Hwy diverge, sits the Provolt Country Store and Deli. Within this more than 100 year old building you will find a great place have something to eat, or take something for the road.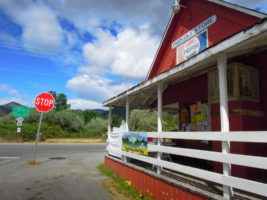 They offer breakfast sandwiches from 7 am until they are gone, and fine pastries made in house and baked fresh daily. They also offer to-go sandwiches, paninis on homemade sourdough focaccia, soups, pizzas that begin with hand tossed dough, cookies, cupcakes, and the best carrot cake in the west!
Provolt market also carries beer (and beer on tap), wines (many of them local), handmade gifts from local artists, and the staples you would expect from a country store.
Pennington Farms In a renovated rustic barn on their large berry farm, the Pennington family all work together to produce a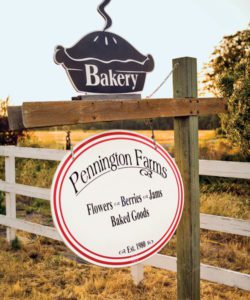 wonderful variety of berry jams and "old school" style baked goods, as well as their fresh berries in season. This 90-acre farm and bakery is located in the heart of the beautiful Applegate Valley in Southern Oregon. With a commitment to only using the freshest and finest of ingredients, the true family farm products are well-known and always a "sell-out" at the farmer's markets throughout the Valley.
Applegate Lodge is located between Grants Pass and Medford near Jacksonville and overlooks the scenic Applegate River and Historic Pioneer Bridge. A brief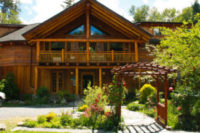 travel down highway 238 the Lodge peaks out from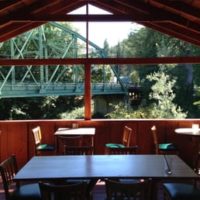 the evergreens and lush farm land to host a beautiful outdoor seating patio and deck area that makes for a truly delightful dining experience. Applegate lodge restaurant serves traditional Pacific Northwest flavors while the attached cabin style hotel lodging is a great place for a the weary traveler or those looking for a stay-cation. Featuring live music Applegate lodge showcases rotating acts and a cozy atmosphere set inside the main hall with plush chairs and bar access.
Keep a look out for the famous "Sugar Bob" when traveling around the Applegate area. You will know this special deer by his handkerchief necktie and his sweet disposition, often trying to join visitors on a car ride.