Country Roots and Cowboy Boots
Horse Show, Carnival Rides, Local Food Vendors and so much more!
The Josephine County Fair comes annually and takes place at the Josephine County Fairgrounds and features all your traditional fair festivities.

Carnival Rides, Funnel Cakes, Curly Fries, Livestock, Live Concerts plus Dirt Bikes Races and Monster Trucks & MORE!

August 15 – 18, 2018
BRONC'S, BULL'S AND BARREL'S RODEO
Howell Rodeo COMPANY a fixture in the community for over 30 years, family owned and operated. These days, you will find Howells brand on the shoulders of some of the most prestigious stock in the Northwest.
Come to the fair and join us for an action-packed evening of Bareback Riding, Barrel Racing, Saddle Bronc Riding, and Bull Riding in the indoor arena at the Josephine County Fair
Howell Rodeo Productions has a mission: to make Rodeo exciting and engaging. Our new format, along with all the added entertainment makes Howell Rodeo Events something to look forward to.
HORSE OPEN SHOW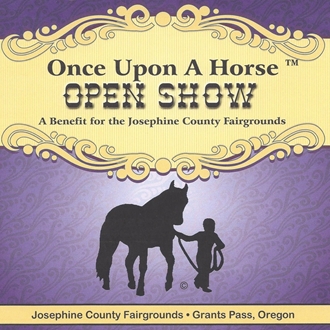 Ribbons 1st – 5th Place
Champion and Reserve Champion Awards in Halter
High Point Awards in the following Divisions
Youth Exhibitor 13 & Under, Youth Exhibitor 14-17 Years, Senior Exhibitor 18-49 Years,
Senior Exhibitor 50 Years & Over, Equine 38" & Under,
FOR INFORMATION CONTACT SHOW SECRETARY ANNE BYERS
(509) 539-8422 annielou19@aol.com
Mail entries and all fees to: Anne Byers
1034 S.E. Jerrine Street, Grants Pass, Oregon 97527
Please make checks payable to: Once Upon A Horse Open Show
COW CREEK TRIBE MIDWAY STAGE MUSIC ENTERTAINMENT
Thursday, August 16, 2018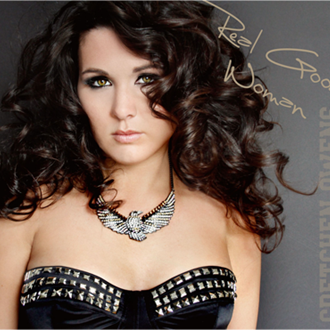 Gretchen Owens is truly country, growing up on a farm with her granddaddy. With her unique Pacific Northwest County style of music she has a warm velvety voice and bright personality. Gretchen's captivating, country voice navigates its way into the heart of all of her listeners, standing out among the many female country singers on the radio such as Reba. She has been on stage with Keith Urban at Bellagio in Las Vegas as well as local artist Sound Stage Revue and performed at Concerts in the Park and Britt Festivals in Jacksonville.
FRIDAY, 9:00 PM SOUND STAGE REVUE

My name is Sal Blydenburgh I moved to Oregon in 1992 to finish raising my children. After doing so, I decided to get back into the music industry as that is my true compassion. I have worked locally providing sound for various venues including school dances, charity events including Relay For Life, National Guard, Community Center and more. I assisted with setting up 
sound equipment
 and running audio for 3 years for Cycle Oregon, I assist and work with promoters in booking entertainment at Seven Feathers, Performed DJ services for Private Parties, Boatnick Stage and work with the Old Time Radio Players providing light and sound. I enjoy all styles of music from Doo Wop to Hip Hop! Three years ago I pulled together some of the best singers and musicians in the area and formed a group called Sound Stage Revue.
Sound Stage Revue is an 8/10-member group of professional musicians with a broad range of talent. Both singers and instrumentalists are versatile performers; across genres, each vocalist sings strong lead and spirited back-up with equal skill. Performers have performed with and opened for well-known artists from the 50's, 60's, 70's, and 80's. They love what they do and it shows in all their performances. Each performance includes costume changes and each genre entertains all age groups.
SATURDAY, 9:00 PM COUNTRYFIED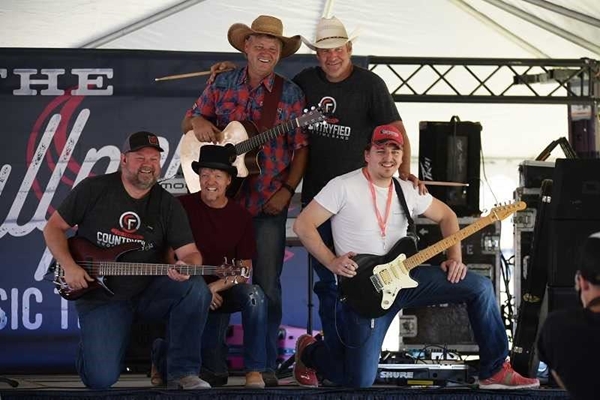 Come out and Dance right after the Rodeo to Countryfied
Ron Mobley – Drums and Vocals, Mark Mobley – Guitars and Vocals, John Hite – Keyboards and Vocals,
Yancey Fall – Bass Guitars and Vocals, Tim Fenderson – Guitars and Vocals
Music and ranching are in the Mobley brothers' blood. Growing up on the family ranch near Shaniko, Mark and Ron Mobley began cutting their musical teeth at the respective ages of 12 and 10 by playing in The Sundowners band with their parents, Vern and Pat Mobley.
Based out of Prineville in those days, Countryfied was a trio consisting of Mark, Ron and friend Charlie Walker. The lineup has changed some since those long-ago days spent playing mostly covers at old Central Oregon bars. Still going strong 30 years later. Today, Countryfied is a five-piece with Mark on rhythm guitar, trumpet and lead vocals; Ron on drums; John Hite on keyboards and acoustic guitar; Yancey Fall on bass; and Tim Fenderson – Guitars and Vocals.
When playing live, Mark said, "My goal is to make everybody smile out there … and have a good time. That's what music is all about."
QUESTIONS AND FAQS
How much does it cost to attend the Fair?
General Fair Admission: Wednesday, Friday, and Saturday
$10 – Adults
$8 – Seniors 62+, Veterans (military ID required)
$6 – Youth 6-12
Children under 5 Free
THURSDAY~FAMILY DAY Adults $6, Youth 6-12 $3, Children under 5 Free
Parking – $6
Bus Rides to the Fair–Cost, pick-up and times to be announced