Restaurants
Mary's BBQ place
841 E Pine St
Central Point, OR 97502
Phone number(541) 727-7079
Thai Garden 
43 N 3rd St
Central Point, OR 97502
Phone number(541) 727-7502
Touvelle Lodge 
9367 Table Rock Rd
Central Point, OR 97502
Phone number(541) 826-4855
Mazatlan Grill
1350 Plaza Blvd
Central Point, OR 97502
Phone number(541) 665-2582
Spoons 
1254 N 3rd St
Central Point, OR 97502
Phone number(541) 414-8341
The Point Pub & Grill
311 E Pine St
Central Point, OR 97502
Phone number(541) 665-9015
Central Point Perk
117 E Pine St
Central Point, OR 97502
Phone number(541) 363-7375
ZenZen 
223 E Pine St
Central Point, OR 97502
Phone number(541) 665-9888
Tamale Factory 
427 East Pine St
Central Point, OR 97502
Phone number(541) 778-9420
Sweet Tea Express
1710 E Pine St
Central Point, OR 97502
Phone number(541) 727-7364
Hawaiian Hut 
1333 Plaza Blvd
Central Point, OR 97502
Phone number(541) 727-7042
Montgomery's Meats 
175 N 1st
Central Point, OR 97502
Phone number(541) 664-0727
Yellow Basket Restaurant 
163 S Front St
Central Point, OR 97502
Phone number(541) 664-6508
Mai Thai
34 N Front St
Central Point, OR 97502
Phone number(541) 665-0738
Diner 62
6781 Hwy 62
Central Point, OR 97502
Phone number(541) 826-1056
Pizza Schmizza Pub & Grub
1350 Plaza Blvd
Central Point, OR 97502
Phone number(541) 727-7778
Food and Activities
Ledger David Cellars
245 N Front St,
Central Point, OR 97502
The Varner-Traul Vineyard was established by David Traul and Lena Varner in 2007 in Talent, Oregon. The vineyard is in an area known as the Wagner Creek Sub-basin, part of the Rogue Valley Appellation. There are over 15 acres of winegrapes planted in 2006 after site evaluation/analysis and recommendations from both Randy Gold and Greg Jones, PhD.
White varietals: Chenin Blanc, Malvasia Bianca, Viognier, Chardonnay and Sauvignon Blanc
Red varietals: Cabernet Franc, Syrah, Malbec, Sangiovese, Tempranillo and Petit Verdot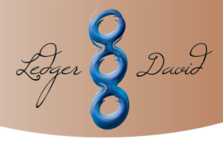 Rogue Creamery
North Front St. (Hwy 99/ N.Pacific Hwy)
Central Point, OR 97502
541-665-1155
Monday thru Friday 9-5; Saturday 9-6; and Sunday 11-5.
Inspired by a sense of place for 80 years, Rogue Creamery draws from the beauty and flavors of Southern Oregon's Rogue River Valley to create handcrafted blue cheese, cheddar cheese, and TouVelle. Over the last half century, Rogue Creamery blue cheeses have received international acclaim. The certified organic whole milk we use to make these original blues comes from Rogue Creamery's dairy along the banks of the rugged and scenic Rogue River.
Lillie Belle Farms Artisan Chocolates
211 N Front St,
Central Point, OR 97502
Our award winning, artisan chocolates are completely hand-made using time-honored European techniques, but with a true American twist. Our luscious ganaches, bon-bons, caramels and gourmet chocolate gifts have been pleasing chocolate lovers for over fifteen years.
All of our exotic caramels, luxury truffles, and "Bean to Bar" chocolate bars are made with organic chocolate. From single origin bars for the purists, to the spicy cayenne caramels and absolutely decadent blue cheese truffles, find out for yourself why Lillie Belle Farms has been chosen as one of America's Top 10 Chocolatiers.
Seven Oaks Farms
5504 Rogue Valley Hwy,
Central Point, OR 97502
Seasonal produce grown in the Rogue Valley for over 85 years! Sustainably grown with limited spray use and absolutely NO genitically engineered seeds.The produce stand is open mid-July thru October. 7 Oaks Farms grows and sells SEASONAL produce…and the season begins mid-summer in Oregon (FYI…corn sold prior to July is NOT grown in Oregon).  Closed for the season on the last Sunday in October. Known for their bountiful Corn and Pumpkin Harvests, this is a great place to visit and experience a pick-your-own farming and market process. Great place for children and families.