Amazing May
Five weeks of celebration in May usher in Summer to this great Northwest community. See what's happening this month in the list below or visit the City of Grants Pass Event Calendar.
"The Fantasticks" Musical at Barnstormers Theatre
Date: 5/5 & 5/6  7:30pm / 5/7  2pm
Cost: $20
Location: Barnstormers Theatre, 112 Northeast Evelyn Ave
Contact: 541-479-3557
Website: http://barnstormersgp.com/index.php
The Fantasticks is a funny and romantic musical about a boy, a girl, and their two fathers who try to keep them apart. The narrator, El Gallo, asks the audience to use their imagination and follow him into a world of moonlight and magic. The boy and the girl fall in love, grow apart, and finally find their way back to each other after realizing the truth in El Gallo's words that "without a hurt, the heart is hollow". There's always time to remember this romantic fable about a boy, a girl, their two fathers and a love that grows with each season.
First Friday Live Cinco de Mayo Fiesta
Date: 5/5  5-9pm
Cost: Free
Location: Grants Pass Historic District
Contact: 541-476-7574
Website: https://www.facebook.com/grantspassfirstfridaylive/
Experience Grants Pass welcomes you to First Friday Live, a monthly community celebration taking place in downtown Grants Pass. Our retailers, galleries and restaurants host special receptions, performances, screenings and other events showcasing the work of local and regional artists. Other creative pursuits are also celebrated: culinary, crafts, music and theatrical. There will be Salsa music and dancing in the 5th & H Street parking lot along with other exciting entertainment.
Merlin Parade & Chili Cook Off
Date: 5/6/2017 10am
Cost: Free to attend, $25 to participate in Chili Cook Off
Location: Merlin Park,
Contact: Jacki 541.295.7157
Website: https://www.facebook.com/events/303915686692222/
Talk is Cheap, Your Chili Speaks!! 1st Annual Chili Cook Off
Merlin Parade May 6, 2017 – "131 Years of Merlin & Still Roaring down the Rogue"
Parade starts at 10am. Judging and Tasting for the Chili Cook Off will begin following the parade. Prizes will be awarded. Location is at the Merlin Park. Big Thank you to the North Valley Business Association, Merlin Park Board, Redwood Lions Club.
Roam the Rogue Spring Tour 
Date: 5/6  11am-5pm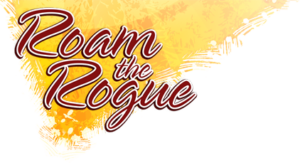 Cost: $39
Location: Upper Rogue Valley Wineries
Contact: 541-855-2018
Website: http://roamtherogue.com
Join the Upper Rogue Valley winemakers as they introduce their newest wines and share their creative inspiration while pairing delicious appetizers with some of the best wines from each of these wineries: Agate Ride Vineyard, Cliff Creek Cellars, Del Rio Vineyard, Folin Cellars, Kriselle Cellars, Labrasseur Winery. Roam the Rogue is the perfect way experience the Upper Rogue region of our valley. Wine'd through the beautiful and scenic Upper Rogue in this self-guided tour from 11-5pm on Saturday and savor the wines, deliciously paired appetizers at all 6 participating wineries. Designated Driver tickets are available at $10.00 each and include appetizers and non-alcoholic beverage.
Grants Pass JazzFest: Dinner, Show & Auction
Date: 5/6  5pm
Cost: DINNER & SHOW: Adults – $25, Children/Students/Seniors – $20 / SHOW ONLY: Adults – $15, Children/Students/Seniors – $10
Location: Grants Pass High School Performing Arts Center, NE 8th Street & NE Olive Street
Contact: 541-295-0642
Website: https://www.facebook.com/events/1112900178835990/
Come feel the power of live rock, jazz and big band music with the Grants Pass High School bands as well as special guests: U of O Yellow Garter Band, Rogue Gold, Southern Oregon Jazz Orchestra, GPHS Jazz Ensemble. New Orleans themed Dinner in the GPHS commons will be served between 5:00-6:30PM complete with savory entrees and delicious side dishes as well as live dinner entertainment for the whole family. Jazz Festival begins at 7:00 PM in the Performing Arts Center at Grants Pass High School featuring an exciting line up of professional musicians playing a variety of musical genres as well as the GPHS Jazz Band.
YMCA Bridge Run – 5K Run / 2 Mile Walk
Date: 5/6  8:30am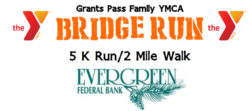 Cost: Before April 23: $15, Youth: $10 / After April 23: $10 more per registration
Location: Grants Pass YMCA, 1000 Redwood Ave
Contact: 541-474-0001
Website: http://www.grantspassymca.org/wp-content/uploads/BRIDGE_RUN_2017.pdf
Thanks to a generous donation from Evergreen Bank, we will be using our brand new race timing system and finish chute. Thank you Evergreen Bank for your support of our YMCA and of our community! Medals for top finishers, ribbons two deep in all age groups. Random drawings for pre-registered only. Must be present to win. Raffle Prizes Include: 6th Gen Ipod Touch, GoPro Hero Session Camera, Fitbit Charge 2 & SO MUCH MORE! Restrictions: No roller skaters, bicycles, skateboards, dogs or unregistered runners.
Casino Night Fundraiser for South Middle School
Date: 5/6  4:30-8:30pm
Cost: $50
Location: Wild River Pub, 533 NE F Street
Contact: 541-474-5750
Website: https://www.facebook.com/events/659257944257732/
Casino Night….Tickets are $50 each and include a full diner, desert, 1 raffle ticket and $100 casino cash. Must be 21 or older as these are real casino tables and chips. Please join us for a fun all inclusive night. Club Northwest Kidzone will provide childcare for $10 per child and includes pizza and entertainment. Please click the "shop now" button on the South Middle School Facebook page and enter the dollar amount for the number of tickets. An email confirmation will be sent to you by the PTSA with an EIN number and the event details. Tickets will be "will call" and picked up at the venue the night of the event.
A Night of Swing to Remember
Date: 5/6  7-10:30pm
Cost: $14 in advance / $16 at the door
Location: Rogue Barbers, 304 SW 6th Street
Contact: 541-291-7900
Website: https://www.facebook.com/events/1297910050291930/
A live swing band? In a barber shop? Rogue Barbers and Candela Dance Studio are teaming up to present "A Night of Swing to Remember," featuring Band du Pays! We're VERY excited to bring this fabulous band to Grants Pass. Prepare to roll back the decades as we enjoy Big-Band hits, jazz classics and sultry serenades. Dress up! Think vintage, WWII era. Use your imagination. We can't wait to see what you come up with. Rogue Barbers' classy ambiance will help us turn back the clock and pay a visit to this alluring era. SpeakEasy will be in the house, serving up beer, wine and maybe more (details to come)! This is a great date night, friends' night out or opportunity to meet new people. NO partner needed for the dance lesson, and no dance experience necessary!
Southern Oregon Repertory Singers, Rogue Valley Symphony Masterworks 5
Date: 5/7  3pm
Cost: $15-$37
Location: Grants Pass High School Performing Arts Center, NE 8th Street & NE Olive Street
Contact: 541-708-6401
Website: http://rvsymphony.org
Southern Oregon's premiere voice ensemble is comprised of volunteer and paid, semi-professional choristers, many of whom are professional performers and/or music educators. Under the direction of Dr. Paul French, Director of Choral Studies at Southern Oregon University, Southern Oregon Repertory Singers have built a reputation as one of the finest choral groups performing in the Northwest and has gained national recognition from some of the most recognized conductors and soloists in the United States. The singers' high standard of artistry has been recognized with multiple invitations to perform at conferences for the American Choral Conductors Association and the American Guild of Organists. Commissioned works by Composer-in-Residence Craig Kingsbury were broadcast live to an estimated one million households internationally and praised by West Coast Live host Sedge Thompson as "beautiful music, beautiful singing."
Rogue Valley Piecemakers Quilt Show
Date: 5/12 & 5/13  9:30am-4pm
Cost: $5
Location: Josephine County Fairgrounds, 1451 Fairgrounds Road
Website: http://www.RVPiecemakers.com
37th Annual Rogue Valley Piecemakers Quilt Show – "Garden Party". Over 150 Quilts on Display!
Boutique Featuring Handcrafted items. Vendors – Special Exhibits – Raffle Baskets – Door Prizes.
Native American Arts Festival & Mother's Day Pow-Wow
Date: 5/13 & 5/14  10am-7pm
Cost: Free
Location: Riverside Park, 304 E Park Street
Contact: Rocky: 541-890-9827 or Jack: 541-973-1155
Website: https://nativeartsfestival.com
Largest Native event in Southern Oregon. Happens every Mother's Day weekend each year. Sponsored by People of the Earth Foundation promoting the encouragement of the Native Visual & Preforming/Cultural Arts. Featuring beautiful Dancers, Singers, Drummers and delicious food prepared by Coyote Kitchen. A special presentation for all the Mommies and Grandmas on Sunday at 3pm. They will all receive a free flower in honor of. Representing the, "Gift of Life".
High Tea Benefit for Rogue Valley Humane Society
Date: 5/13  3-5pm

Cost: $25
Location: Bear Hotel, 2101 NE Spaulding Ave
Contact: 541-479-5154
Website: http://roguevalleyhumanesociety.org/events/117/high-tea-at-bear-hotel/
Enjoy the music of a string quartet, a tour of the magical Bear Hotel, and a traditional English tea to honor your Mother.  Menu will include cucumber and other dainty sandwiches, scones with clotted cream, and an assortment of cakes and cookies.
Wine Stroll
Date: 5/13  3-6pm
Cost: $25.00 in advance / $30.00 the day of the event (if any remain)
Location: Grants Pass Historic District
Contact: Jenn Marks, 541-476-5773
Website: http://www.grantspasstownecenter.org
Imagine simply having to show up with your ticket and then sauntering down the wonderful streets of Downtown Grants Pass while enjoying interesting shoppes, tasting delectable wines, wonderful food and great art with your friends and family! The TCA Wine Strolls have become very popular downtown events and tickets always sell out very quickly. Why are they so popular and successful? Grants Pass has not only some of the best and unique merchants in Oregon but we also have some of the best wineries and food in Southern Oregon. Our participating merchants and vendors make the event so easy, so inviting and so much fun!
An Evening to Remember Fundraiser for Women's Crisis Support Team
Date: 5/13  7pm
Cost: $25
Location: Grants Pass High School Performing Arts Center, 830 NE 9th Street
Contact: 541-479-9349
Website: https://www.aneveningtoremember.org
Taking place on Mother's Day weekend, this will be an evening dedicated to Moms. With live musicians, Jocelyn Schmidt will entertain the audience with a mix of theater tunes including great hits, old and new.  She will be joined by special guest Janeen McGinnis (Concerts in the Park, Back to the Fifties & Funny Girl), Sarah Foster, David Schmidt, Wolf Bradly (from Los Angeles) and Eden Daggett as well as featuring local dancers from All That Jazz and Stillpoint Dance Studios.  The show will be introduced by comedian, Miles Kehoe. The production is also supported by a wonderful creative team consisting of Penny King for Direction and Choreography, Nancy Hodgson for Musical Direction, Sabina Hillman for additional choreography and  Heidi Whitehead for Stage Management.  The team also includes Lighting Design by Clyde Highbarger, Sound Design by Tim Kasdorf. Music is arranged by Michael Wing and conducted by Ron Strom.
Mother's Day Brunch at Wildlife Images
Date: 5/14  9:30am-1:30pm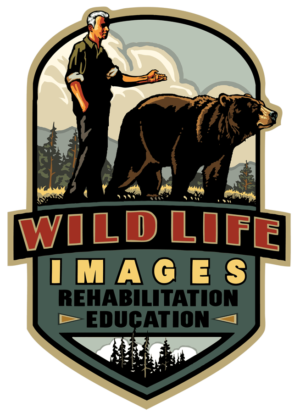 Cost: Member Adult Ticket: $35.00 / Non-Member Adult Ticket: $40.00 / Child Ticket (4-12 yrs): $22.00 / Children 4 and under ticketed by donation
Location: Wildlife Images, 11845 Lower River Rd
Contact: 541.476.0222
Website: https://www.wildlifeimages.org/news/2017-mothers-day-brunch
A memory making family adventure for the special Mom in your life  – Sunday, May 14th 2017 from 9:30 until 1:30! Enjoy a delicious brunch prepared by Bridge Street Catering, which includes, eggs, bacon, sausage, fruit, muffins, quiches and chocolate dipped strawberries! Don't forget the bubbly – Champagne! Stroll through the park for a fantastic day of up-close animal encounters and photo opportunities. A day of family, critters, and fabulous food!
3 Rivers Chorale, From the Heart: Prayers and Blessings in Honor of Mothers Day
Date: 5/14  3pm
Cost: $15 / Youth: $5
Location: Newman United Methodist Church, 132 NE B Street
Contact: 541-479-6577
Website: http://3riverschorale.org/concerts/
3 Rivers Chorale has been dedicated to presenting fine choral music to our communities for over ten years. First under the direction of Dave Marston, the Chorale sang madrigals and the Beatles in a memorable first concert in 2004. Since Kate Campbell took over in 2010 following Dave's untimely death, singers in the Chorale have performed two or more concerts each year, in Grants Pass, Cave Junction and at Crater Lake National Park.
Hellgate Jetboat Excursions
Date: 5/14  8am-8pm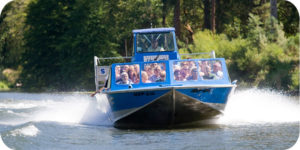 Location: 966 SW 6th Street
Contact: 800-648-4874
Website: http://hellgate.com
Celebrate your mom by bringing her down the river! All Mom's receive 50%, all day!
Storytellers Music Series Presents John Nilsen
Date: 5/19  7:30pm
Cost: $15
Location: Barnstormers Theatre
Contact: 541-479-3557
Website: http://barnstormersgp.com
This unique concert series presents singer-songwriters playing original music in an intimate, all-acoustic setting, and telling the stories behind those songs. The series is a partnership between Barnstormers and local musician and community music enthusiast Mike Smith, who envisioned the project after his first visit to Barnstormers a few years ago. The partnership is a natural fit of storytelling and artistry in perfect venue for acoustic music. John Nilsen- Master is a pianist, guitarist, and vocalist (Portland, OR). The events will also feature no-host wine, beer, and goodies provided by The Vine.
Women of the Moose 3rd Annual Kids Carnival 
Date: 5/20  12-4pm
Cost: Free
Location: 330 Merlin Ave, Merlin
Contact: Heather Taylor 541-659-0579
Kid's carnival fundraiser for the Women's Crisis Center. Lots of game and prizes. (Free) BBQ food, soda available. Wildlife Images and other organizations will be attending. Some raffle prizes include boy & girl's bike, Wildlife Safari tickets, Emigrant Lake Water Park tickets and much more. Lots of fun for all kids 12 and under.
Antiques & Collectibles Street Fair 
Date: 5/21 8am-3pm
Cost: Free
Location: H Street in the Grants Pass Historic District
Contact: Jeff or Karen 541-956-1200
Come experience adventures in antiquing! Sponsored by the Grants Pass Antique Dealer's League, this show brings antique and collectible dealers from the entire west coast to sell their treasures. There will be vendors selling antiques and collectibles. For more information, please contact Jeff of Karen at H Street Antiques, 541-956-1200.
Spring Uncorked
Date: 5/21  11am-5pm
Cost: $49
Location: Applegate Valley Wine Trail
Website: http://applegatewinetrail.com
Tickets are $49 each and include a commemorative Wine Trail wine glass. How does Uncorked work? 18 wineries in the Applegate participate in this fun, self-guided tour. You pick your starting location from the list below, but you're free to visit any number of the 18 wineries on the Trail. Each winery will offer both an appetizer and a wine for tasting. We'll be posting the final list of pairings closer to the event, so check back for details. This event also provides a great opportunity to stock up on wines for gifts or parties. We encourage you to bring your friends, designate a driver and enjoy this great event. Its also the perfect opportunity to explore new wineries that you've never been to before! Note that the food pairings provided are not meant to be "meals". We encourage participants to consider dining before or after the event. Designated drivers don't need to purchase a ticket and may sample the food.
58th Annual Boatnik Festival
Date: 5/25-5/29
Cost: Free admission; Various charges for armbands and activities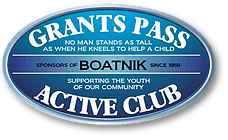 Location: Riverside Park, 304 E Park Street
Contact: contactboatnik@gmail.com
Website: https://www.boatnik.com
Since 1959, The Grants Pass Active Club has held Boatnik every Memorial Day weekend along the Rogue River in Grants Pass, Oregon. For more than 50 years families have enjoyed this five day event that supports the children and youth programs of the communities of Southern Oregon. All funds raised by the Grants Pass Active Club from Boatnik are returned to the community by supporting local children and youth programs. The activities start Thursday evening in Riverside Park with the Davis Shows Carnival featuring food, rides, games and family fun. The excitement continues Friday which includes a spectacular fire works display on the river. Saturday morning features the well-known Boatnik parade that travels through downtown and ends at Riverside Park. Throughout the weekend the festivities continue in the park where there are a whirlwind of activities that include: Sprint and Drag boat racing, carnival rides, arts and crafts, Papa John's pizza eating contest, children's activities, Bingo, food vendors, Monday Sundaes, the Chevy Drive It Home Golf Shoot Out and a second night of patriotic fireworks. Monday is the highlight of Boatnik featuring the World Famous Tom Rice Memorial White Water Hydroplane Race. Thousands of locals and visitors from around the world come to share the tradition and unique experience of Boatnik.
Main Events: Parade (5/27 at 10am) Brewfest (5/27 1-6pm & 5/28 1-7pm), Golf Shoot-Out (May 26-28); Concert by Jack Russell's Great White & Hot Gossip (5/26 7pm)
BearFest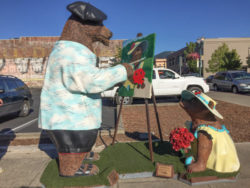 Date: Debut new Cubs during Boatnik Parade on 5/27. All bears go on display 5/29.
Cost: Free
Location: All around Grants Pass
Contact: 541-479-3351
Website: https://www.evergreenfederal.bank/bearfest
Evergreen is pleased to host BearFest 2017 on the streets of downtown Grants Pass. Over 40 BearFest Bears will be displayed from Memorial Day to Labor Day. Five new Cubs will be unvieled on May 27th during the Grants Pass Boatnik Parade. Themes of Cubs were selected by our community BearVote:
Boys & Girls Club Cub
YMCA Strong Kid Cub
College Dreams/JoCo Educational Fund Scholar Cub
Food Bank Garden Cub
Library Cub
Memorial Day Observance
Date: 5/29
Cost: Free
Location: Hillcrest Memorial Park, 945 N.E. Hillcrest Drive
Hillcrest Memorial Park is hosting a Memorial Day observance. There will be music and the laying of wreathes and flowers.
These places have year-round offerings of live music, entertainment & more. Here's what they have going in May:
Growers Market & Artisans Fair
Date: Saturdays 9am-1pm
Location: Corner of 4th & F Streets in the Grants Pass Historic District
Cost: Free
The Rogue Theatre
Location: 143 SW H St
Contact: 541-471-1316
Website: http://www.roguetheatre.com
5/5  8pm: Robert Wynia & the Sound
5/10  8pm: Todrick Hall Presents Straight Outta Oz
5/20  8pm: Y&T
5/24  8pm: Jake Shimabukuro
Schmidt Family Vineyards
Location: 330 Kubli Road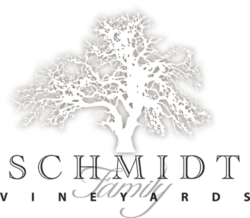 Contact: 541-846-9985
Website: http://sfvineyards.com
5/5  5-8pm: Dave Pinskey
5/12  5-8pm: TJ Elton
5/19  5-8pm: Naughty Sweethearts
5/26  5-8pm: Bryan Teal
The Haul
Location: 121 SW H Street
Contact: 541-474-4991
Website: https://www.facebook.com/thehaulgp/
5/5  9pm: Cherry & the Lowboys
For a complete listing of events click HERE