Grants Pass Balloon & Kite Festival 2018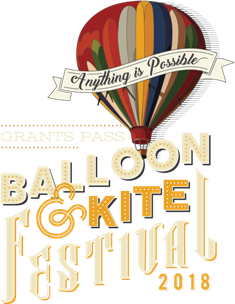 Friday Jun 1, 2018 – Sunday Jun 3, 2018
Grants Pass launches it's Balloon & Kite Festival with a spectacular aerial show that features morning balloon flights, a 10,000 sf American Flag kite (bit.ly/megaflag), colorful giant kites in special shapes, food vendors and other kid-friendly activities, music and entertainment for all ages.

Come join other Veterans for breakfast once a month at Taprock Northwest Grill in Grants Pass.On the agenda is: Bugle call, Pledge of allegiance, Prayer, 15 min presentation and Socialization.Today's speakers are representatives from the DMV, with the topic of "Veteran's License Plates."
No RSVP needed, just show up.
Friday Jun 1, 2018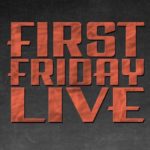 Downtown Grants Pass comes alive with music and art. There are various shops, galleries and restaurants open late displaying local art and musical talent. Some stores have free wine tastings
MOCK FORD has once again offered the Grants Pass Marching Band and Guard their Drive 4ur School Test Drive Challenge to help with their "March to New York" to be a part of the 2018 Macy's Thanksgiving Day Parade! Come down to GPHS on Saturday, June 2nd from 9 am to 6 pm to take a 10 minute test drive in a new Ford vehicle! The band must get 300 test drives in order to be awarded $6,000! This is a no pressure, fun event – you just take a fun spin around the block.
HANDS-On-EVENT for YOUTH! An event for youth to have hands on experience with many outdoor sporting events, shooting sports, rock climbing archery, fishing, camping, bird house building, and much more. Ages 6 to 18.
Registration forms at the following Locations:
all Les Schwab locations in Medford & Grants Pass,
Fields & Bradbury's in Grants Pass.,
Sportsman's & Coastal in Medford.
Collectors West Gun & Knife Show at the Josephine County Fairgrounds, both Saturday and Sunday in the Pavilion.
Families can fish with no license! Bait and gear provided at Lake Selmac.
Saturday Jun 2, 2018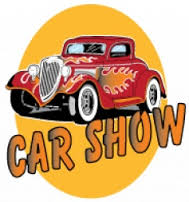 7th Annual Charity Car show. Goodie bags for first 150 entrants. Raffle prizes and 50/50 drawing
Grants Pass Growers' Market is starting the Summer season at Fourth and F!  Join the Downtown Market with local produce growers, Artisans and great food. Every Saturday from 9am to 1pm March 17th, 2018- October 27th, 2018.
Races celebrating Siskyou Smokejumpers. Both the 5K and 10K races start at 9am and registration starts at 8am. Please come before 9am to get your bib.
The Rogue Valley Rose Society is sponsoring this event. There will be rose displays, roses for sale, demonstrations, and vendors It is being held at the Josephine County Fairgrounds.
Fur Ball – 9th Annual

A fun filled evening of Live music, great dinner silent, live auction.